A head/face massage is a wonderfully relaxing ancient therapy for relieving tension from the upper back, shoulders, neck, face and scalp. Physical and emotional stress in our lives all too easily leads to a tightening of the scalp, face and neck muscles. Through the hands of a skilled professional, head/face massage can be immensely therapeutic.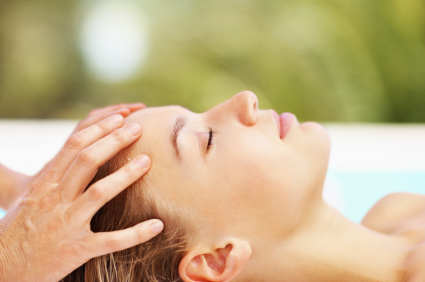 Indian Head massage can help improve the following:-
migraines/headaches
back/neck/shoulder tension
eye strain
sinusitis
stress
insomnia
temporomandibular joint pain
circulation to the scalp and health of hair
Feel completely chilled out and pampered with soft fluffy towels and heated blanket. Blissful tension releasing treatment.